8 Ways to Survive the Holidays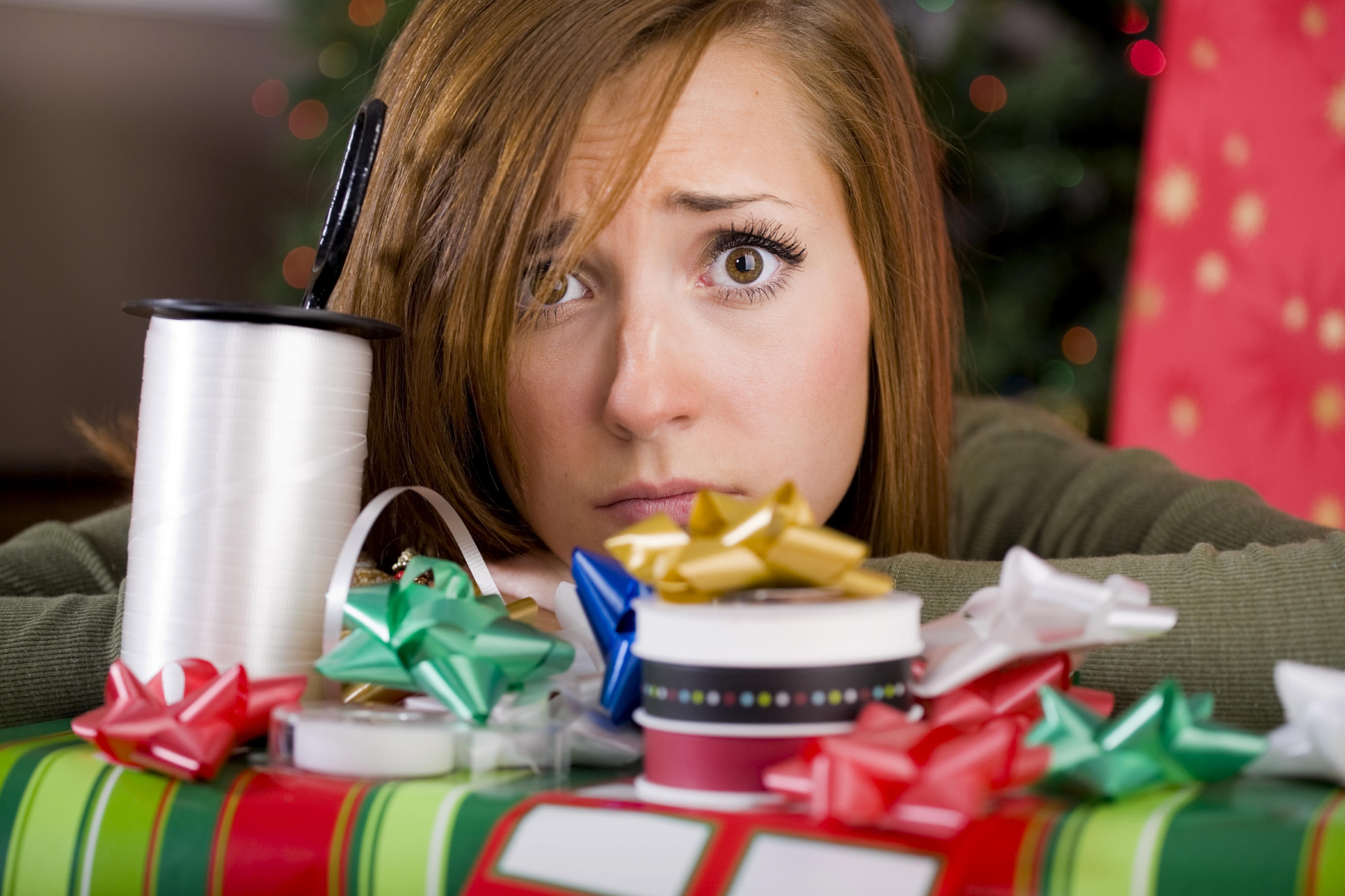 We have to face it....Christmas is upon us and the holiday season is in full swing.
Shoppers are going ninety to nothing, running to and fro in search of that perfect gift. Stores are cashing in on the crazy amount of sales pouring through their registers. Churches are gearing up for cantatas and children's programs, and teachers are counting the days until those precious little darlings are on winter break.
So, where does that leave you and me? I tell you where...it leaves us sometimes feeling overwhelmed, under appreciated, and a tad bit frazzled. With all the hub bub, we can become disconnected to the true meaning of the holiday.
With that in mind, I've come up with EIGHT WAYS to SURVIVE THE HOLIDAYS. Check it out!
1.
Pray.
Pretty original, huh? I'm telling you, without prayer, we can become ornery, testy people. However, if we bathe ourselves in prayer, there's lesser opportunity of us snapping at others or feeling completely undone, as God becomes our focus and strength.
2.
Volunteer to help.
It may sound like more work and stress, but actually, when we can help someone in true need, it tends to fill our own tank up instead of emptying it. Volunteer at a nursing home, soup kitchen, homeless shelter, humane society, or any non-profit organization where an extra pair of hands are always needed. You'll definitely walk away with a feeling of accomplishment and joy.
3.
Scale back.
Somehow we've got it in our minds that Christmas is about the trees and presents, cookies and decorated houses. Instead of spending so much of our time on these temporary things, why not invest in the simplicity of the season. Jesus wasn't born in some fancy hospital or hotel, instead, he came into humble beginnings and lived a humble life, yet left a life-altering legacy. Pick one thing this season to excel in and make an impact doing it. It will help you, but it might also help someone else.
4.
Simplify the gifts.
Whether you have an abundance to give from or you are barely scraping by, gift giving can get out of hand. Why not simplify? Try your hand at homemade gifts like cocoa mix in a jar, a crocheted blanket, or one of those beautiful adult coloring pages masterfully colored and framed? It doesn't have to have a big price tag in order to say, "I love you."
5.
Start a new family tradition.
Think of something you can do with your family that would carry forward to next year and the next and even 10 years from now. How about an ornament exchange, reflecting their likes, dislikes, talents, or personality? Or what about instead of having a traditional Christmas meal, have a fiesta night incorporating all authentic Mexican dishes? Whatever it is, make memories. They'll love you for it.
6.
Delegate, Delegate, Delegate.
When putting together those Christmas meals and gatherings, don't try to tackle it all yourself. Ask others to help by bringing a dish, lend a hand in cleaning up, or house extra guests. We don't have to be superheros. Spreading out the responsibilities allows others to take ownership and develop a servant's heart.
7.
Don't over-extend.
Though volunteering and parties and family gatherings are all fun things, we also have to be cautious not to over-extend and say "yes" to too many things. Be choosy. Don't feel pressured to go to the neighbor's party and the get-together with the girls from the coffee shop, and the open house at Uncle Jim's cousin's mother-in-law's friend's house. Do choose those things that will most edify the Lord and truly celebrate the birthday of our King. God will honor wise choices.
8.
Find time for yourself.
Finally, even the most organized individuals need moments to simply pamper himself or herself. Do, do, doing for everyone else can leave a person depleted and empty, therefore, be sure to make time for yourself. Watch a good television show, meet a friend for lunch, get a massage, or simply take a walk. Finding time for yourself is a must! Remember, even Jesus found ways to get alone and refresh Himself away from the crowds and neediness.
Holidays such as Christmas can bring such joy and wonderful memories, but if not careful, can also be destructive to our spiritual, emotional, and mental well being. This holiday season, let's be sure to keep a proper perspective, allowing God to help us maneuver them with grace and humbleness.
Blessings and Merry Christmas!
Kristi